Don't miss our expert session
The date and time for the session will be announced shortly, but make sure you join us for an expert session, presented by Mirko Woitzik, Director, Intelligence Solutions.
Everstream Analytics: De-risking supply chains for a Resilient & Sustainable Future
Increased geopolitical tensions, material and labor shortages, and emerging supply chain regulations are straining value chains worldwide. There is increased pressure on organizations to meet corporate sustainability targets around labor and environmental practices. With limited time and resources, supply chain management & ESG performance improvement must go hand in hand. Join this session to learn how the world's leading organizations use proactive supply chain monitoring & assessments across multi-tier networks to reduce risk & optimize operations while improving ESG performance.
Want to connect at the Gartner Supply Chain Symposium?
Visit us June 5-7 or complete the form to book time with our analysts
End-to-End Network Risk Management
Get ahead of risk and build a resilient supply chain with Everstream
The world's best supply chains leverage n-tier visibility, ongoing risk monitoring, and predictive supply chain intelligence from planning to execution, procurement to delivery.
improvements in on-time performance
reduction in revenue losses from disruption
reduction in time to identify and assess impact of potential disruption
annual savings in temperature-sensitive freight costs
savings from transport-mode optimization during COVID shutdowns in China
Making complex supply chains smarter and more autonomous
20/25 Gartner Top Supply Chain Companies trust Everstream's risk insights and predictive analytics
Watch the 2-minute overview
How does Everstream make supply chains smarter?
Supply chain news and insight
Everstream Analytics Solution Review
Read the Spend Matters platform overview
Access the latest SCRM technology review and solution overview report to learn why Spend Matters said Everstream Analytics, "understands and speaks supply" while other providers "only offer entity-level relationships."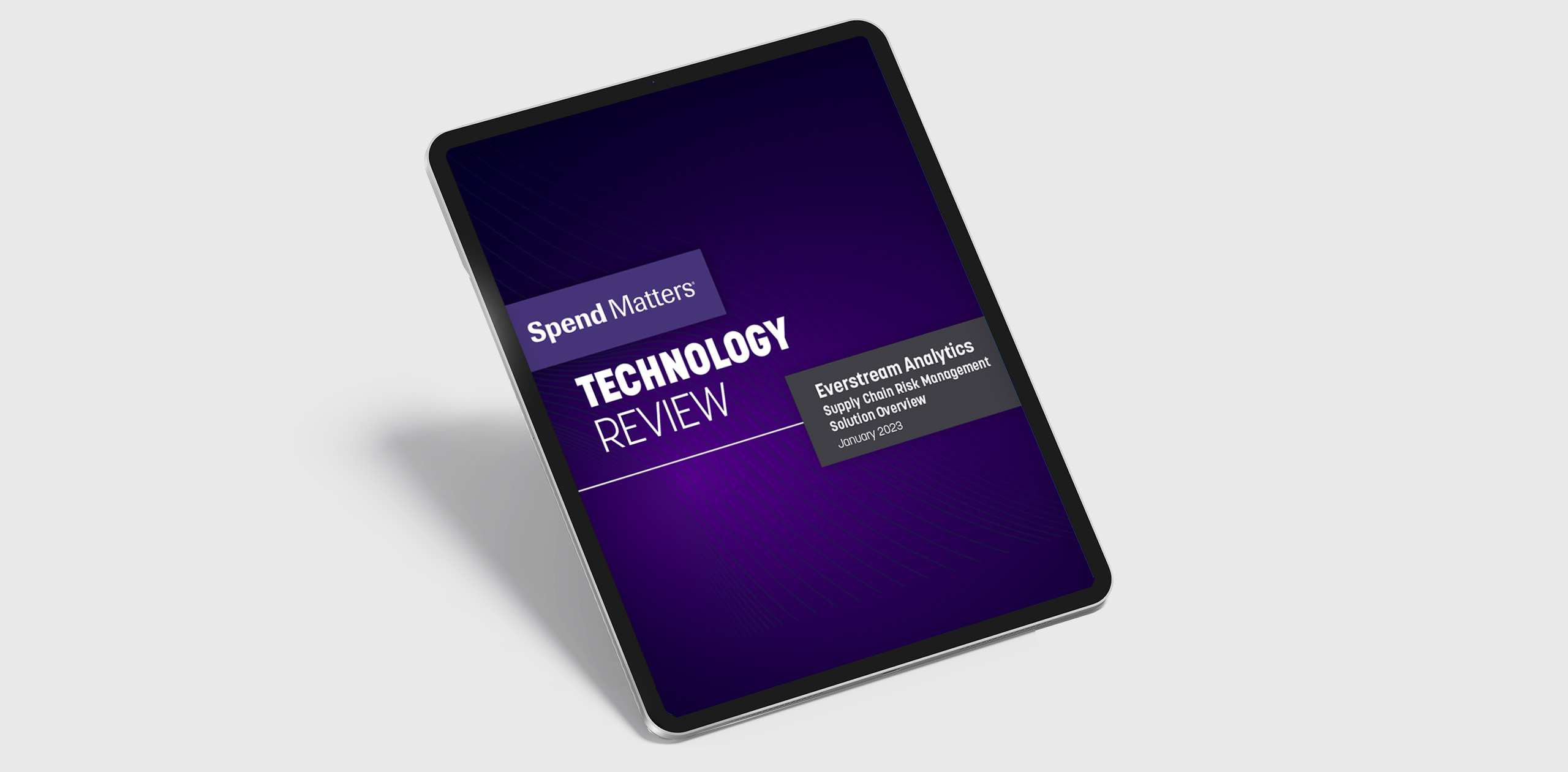 Everstream Client Success Stories